Why learning with Classgap?
Satisfaction guaranteed
If you're not completely satisfied after your first class, we'll refund your purchase. more info
If you didn't do the lesson, it's cancelled or you are not completely satisfied within 24 hours passed your first lesson, we'll help you find a new tutor or refund your purchase.
Change the date at any moment
You will be able to reschedule the class if you can't attend
Pay once you've received the lesson
The class will be charged for once the class has finished more info
You will need to enter your payment details in advance. In the case of individual class bookings the amount will be charged for at the time of the class, but if you purchase a pack of classes, the payment must be made upfront.
Estefanía A.
She's from Spain
Teaches
over 10 years of experience teaching online classes
Chemistry

Basic Chemistry

Middle sc., High sc. / Sixth form, University

Inorganic Chemistry

Middle sc., High sc. / Sixth form, University

Organic Chemistry

Middle sc., High sc. / Sixth form, University

Biology

Middle sc., High sc. / Sixth form

Maths

Elementary sc., Middle sc., High sc. / Sixth form
Speaks
SpanishNative
CatalanFull proficiency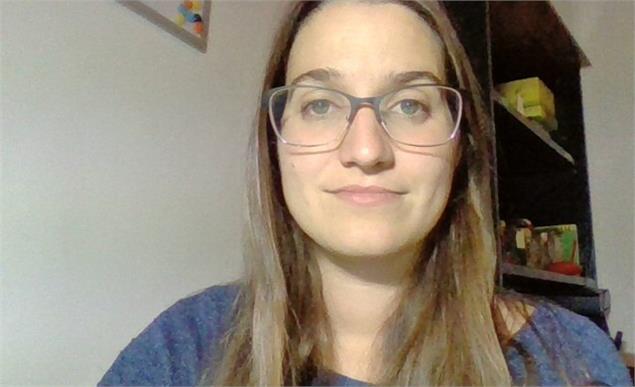 Education
Ph.D.
Doctorado En Química Orgánica
Studying
Master/Postgraduate
Química Orgánica Experimental E Industrial
Presentation
The tutor wrote the presentation in another language View the original text
Mi nombre es Estefanía. Llevo impartiendo clases particulares tanto individuales como en grupo desde los 15 años. Actualmente estoy realizando mi doctorado en Química Orgánica Supramolecular. Tengo experiencia preparando tanto asignaturas para la selectividad como para exámenes finales de carreras como química, física, nutrición o farmacia. También he ayudado a alumnos de formación profesional. Sería un placer para mi poder ayudarte a ti también.
My name is Estefania. I have been teaching private classes both individually and in groups since I was 15 years old. I am currently doing my PhD in Supramolecular Organic Chemistry. I have experience preparing both subjects for the selectivity and for final exams of careers such as chemistry, physics, nutrition or pharmacy. I have also helped vocational students. It would be a pleasure for me to be able to help you too.
Book an online lesson
(The calendar displayed shows your local time)
Estefanía A. accepts bookings with at least 12 hours in advance.
| hours | Monday | Tuesday | Wednesday | Thursday | Friday | Saturday | Sunday |
| --- | --- | --- | --- | --- | --- | --- | --- |
About me (pictures, hobbies, extracurricular interests...)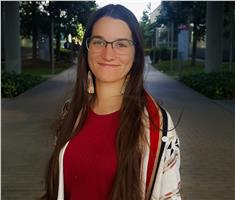 Reviews

Benet Totusaus
33 reviews
Controla moltíssim i es nota que li agrada molt l'assignatura. Té una actitud molt pro-activa en la formació, molta paciència i una personalitat molt agradable.

Patricia
2 reviews
Acabo de tener mi primera clase y ha ido genial. Estefanía ha hecho muy fácil seguir las explicaciones y me ha ayudado mucho. Seguiré con mis clases semanalmente.

Carmen
Hoy he tenido la primera clase de prueba de 20 minutos y no tengo ninguna queja. Me ha parecido una persona de trato agradable y en principio con capacidad de adaptación a mis necesidades. En resumen, me ha gustado mucho y voy a contar con ella para que me ayude a superar esta asignatura. Un saludo, Carmen
The description has also been written in other languages, click here to read them all
Frequently Asked Questions
• Can I cancel a booking?
Yes, you can cancel booking up to 8 hours before the lesson starts, indicating the reason for the cancellation. We will study each case personally to carry out the refund.
• How do I pay for the lesson?
At the time you select a lesson or package of hours, you will make the payment through our virtual payment service. You have two options:
- Debit / Credit
- Paypal
Once the payment is settled, we'll send you an e-mail with the booking confirmation.
• Can I modify a booking?
Yes, something unexpected can always happen, so you can change the time or day of the lesson. You can do it from your personal area in "Scheduled lessons" through the option "Change date".
• How does a lesson at Classgap happen?

The class is done through classgap's virtual classroom. Classgap was developed specifically for educational purposes, including many useful features such as: digital whiteboard, online text editor, webcam, screen sharing and many more.