Online classes

in our virtual classroom
Flexible classes

adapted to your day-to-day

life
We promise

, if you are not satisfied we will refund your money.
Alexander
He's from Colombia
Presentation
The tutor wrote the presentation in another language Translate it online
Hola soy Alexander Hurtado tengo mas de diez años de experiencia como profesor tanto de música como español. Soy experto en ambientes educativos con estudiantes de diversas edades y capacidades. Mi experiencia de trabajo me a pulido como profesor y a travez del tiempo he creado una metodología creativa usándo la música y el lenguaje como vínculo de aprendizaje. Disfruto mucho de implementar actividades creativas para agilizar el proceso educativo tanto en mis clases de música como las clases de español.
Teaches
over 10 years of experience teaching online classes
Saxophone

Beginner, Intermediate

Music

Beginner, Intermediate
Speaks
SpanishNative
EnglishBasic
Education
Degree
Licenciatura En Música Con Énfasis En Saxofón
Studying
Book an online lesson
(The calendar displayed shows your local time)
Alexander accepts bookings with at least 24 hours in advance.
| hours | Monday | Tuesday | Wednesday | Thursday | Friday | Saturday | Sunday |
| --- | --- | --- | --- | --- | --- | --- | --- |
Can't find the availability that suits your needs?
About me (pictures, hobbies, extracurricular interests...)
musica
arte
filosofia
Agricultura
Ciclismo
Partituras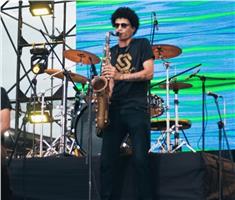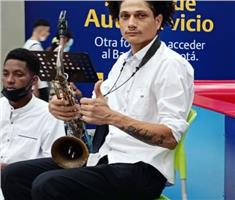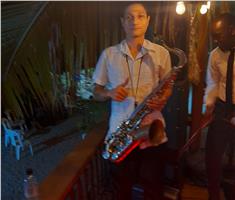 Reviews
Gema Marin
Las clases son muy dinamicas y motivadoras, mi hijo esta encantado con Alexander.
jorge jamett
4 reviews
Excelente profesor
The description has also been written in other languages, click here to read them all
Frequently Asked Questions
• Can I cancel a booking?
Yes, you can cancel booking up to 8 hours before the lesson starts, indicating the reason for the cancellation. We will study each case personally to carry out the refund.
• How do I pay for the lesson?
At the time you select a lesson or package of hours, you will make the payment through our virtual payment service. You have two options:
- Debit / Credit
- Paypal
Once the payment is settled, we'll send you an e-mail with the booking confirmation.
• Can I modify a booking?
Yes, something unexpected can always happen, so you can change the time or day of the lesson. You can do it from your personal area in "Scheduled lessons" through the option "Change date".
• How does a lesson at Classgap happen?

The class is done through classgap's virtual classroom. Classgap was developed specifically for educational purposes, including many useful features such as: digital whiteboard, online text editor, webcam, screen sharing and many more.